Hey there kettle surgeons!
Well, I'm back from my overseas sojourn to the land of the rising sun, and I have to say, without a shadow of a doubt, that Japan is totally awesome. Like, seriously amazing. I'm absolutely going back there the next time I have an expendable few thousand dollars.
I went there expecting a country composed entirely of high rise buildings resting atop several layers of scurrying businessmen, with a couple of distant rice fields hidden behind kilometres of smog.
I couldn't have been more wrong.
The trip started a bit hectically, with our flight to Melbourne being delayed three hours. Curse you Jetstar (domestic)! This meant we almost missed our flight to Japan, but due to G's cautious planning, and some arguably illegal line jostling, we made it just in time.
While not sleeping on the ten hour night flight to Japan, our greeting to the country was an amazing sunrise. Not even the complimentary in-flight crying baby could dampen my spirits at this sight.
Our train ride from the airport was my exposure to the true nature of this amazing country. What could at first be mistaken for a very large Miazaki film poster was, in fact, the actual breathtaking scenery of Narita. Enormous, snow topped mountains rose on every side behind blindingly green, luscious greenery barely kept at bay by geometrically perfect rice fields. These were interspersed here and there with beautiful, traditional style Japanese houses. Not a spot of graffiti or litter was to be seen (which was suspicious and alien to me at first, coming from Australia)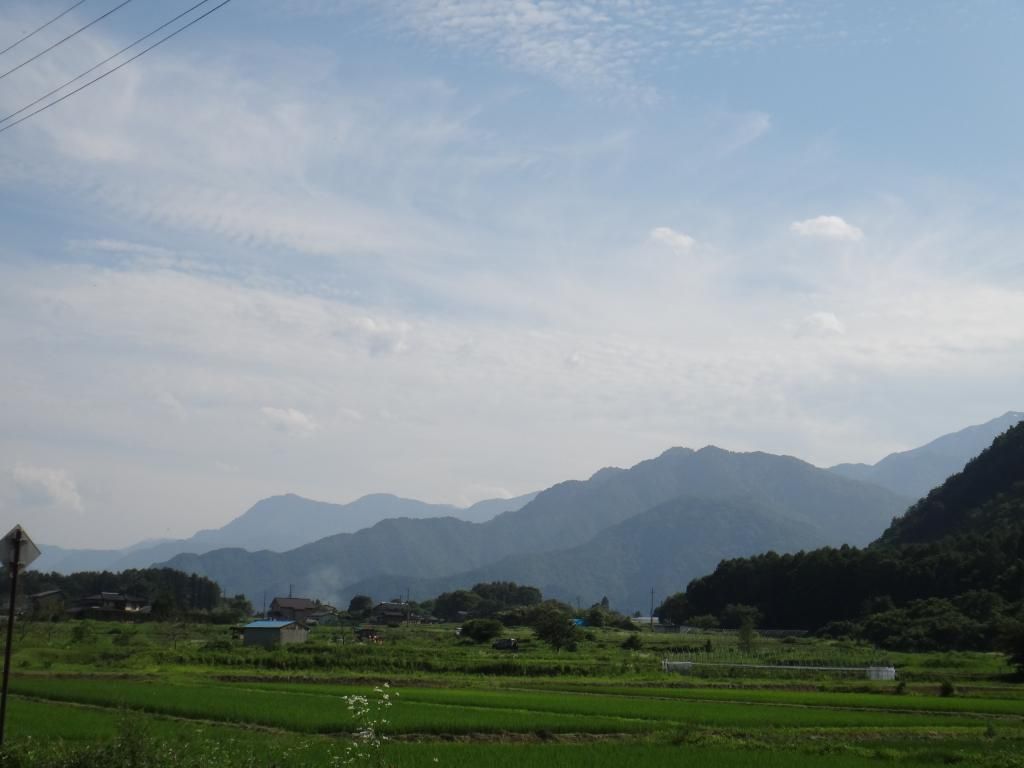 As we came into Tokyo the fields made way for huge skyscrapers, but the city itself was immaculate and had a very safe feel to it.
Their police cars are awesome. Pretty sure they transform into something. Although I'm not sure what Japanese police even have to do. There doesn't seem to be even the slightest trace of crime anywhere.
The utter politeness, friendliness and helpfulness of the Japanese people were first encountered at our first hotel, where we were able to check in our bags early, had much needed showers and immediately took a train to Hamamucho where the Pokemon Centre is. Georgie quickly figured out how to turn the train ticket machines into English so we could get around.
There were drink vending machines literally every 200 metres. Coming from Tasmanian winter into Tokyo heat, I wasn't complaining.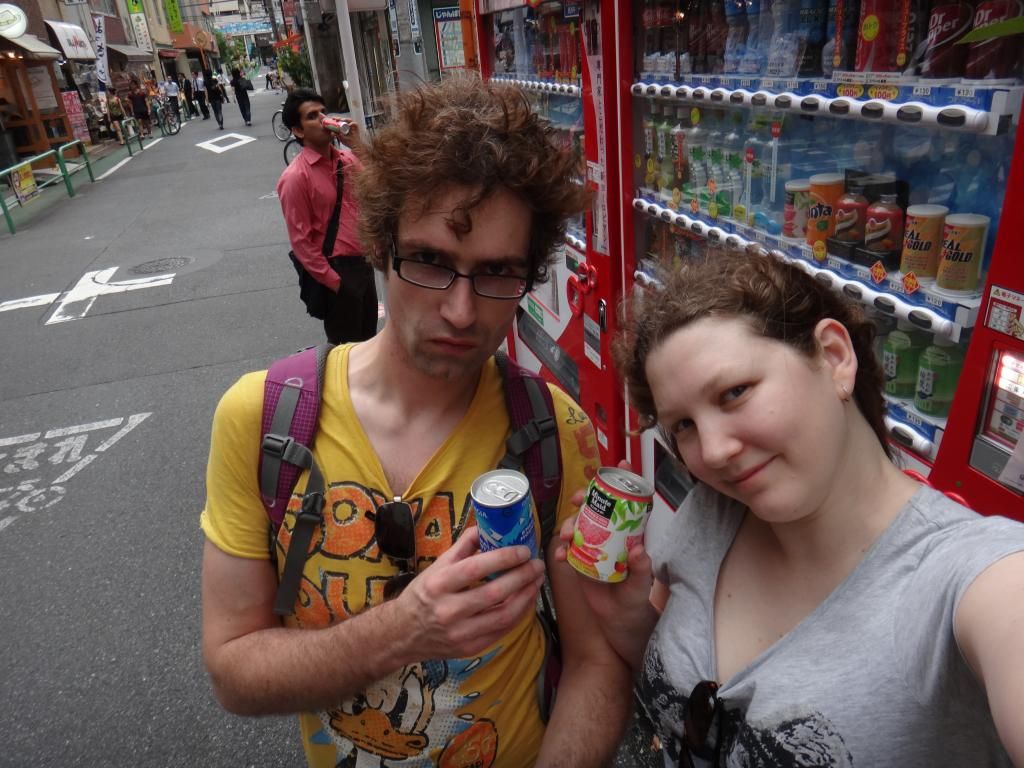 The Pokemon centre was amazing. I'd never seen so much merch and cool giant statues. I would have felt just like a little kid again, if the customers of the store hadn't been almost exclusively adult American tourists.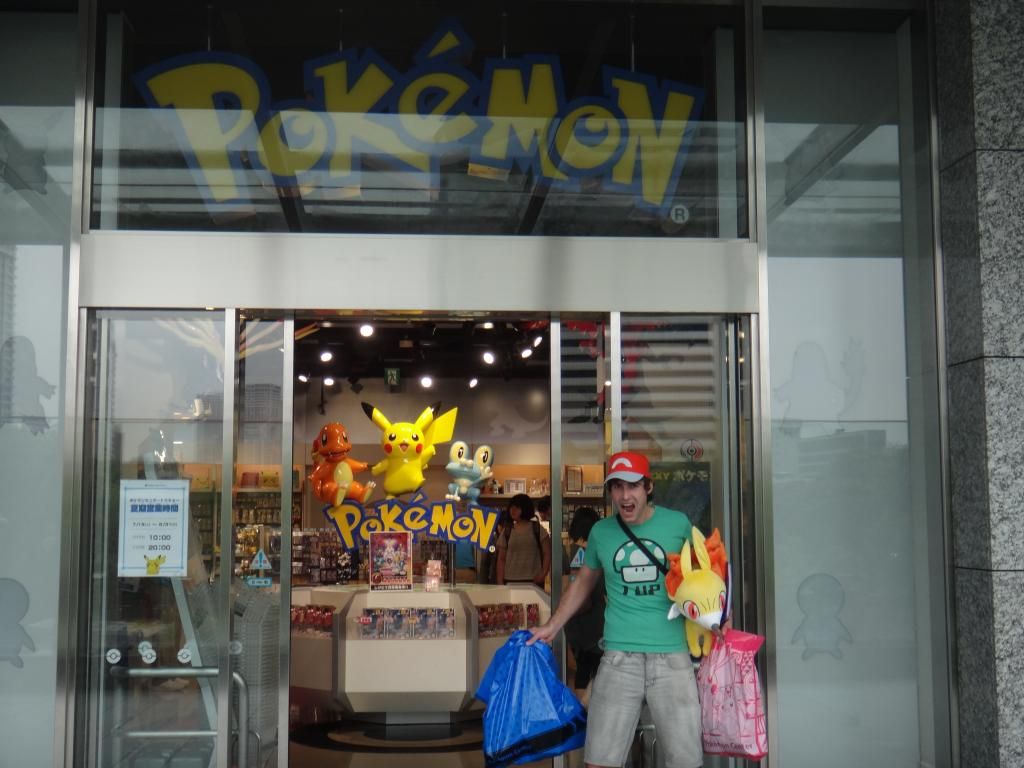 After our visit to the pokemon centre we went to an awesome park with a huge lake, turtles, Koi, immaculate trees and temple structures.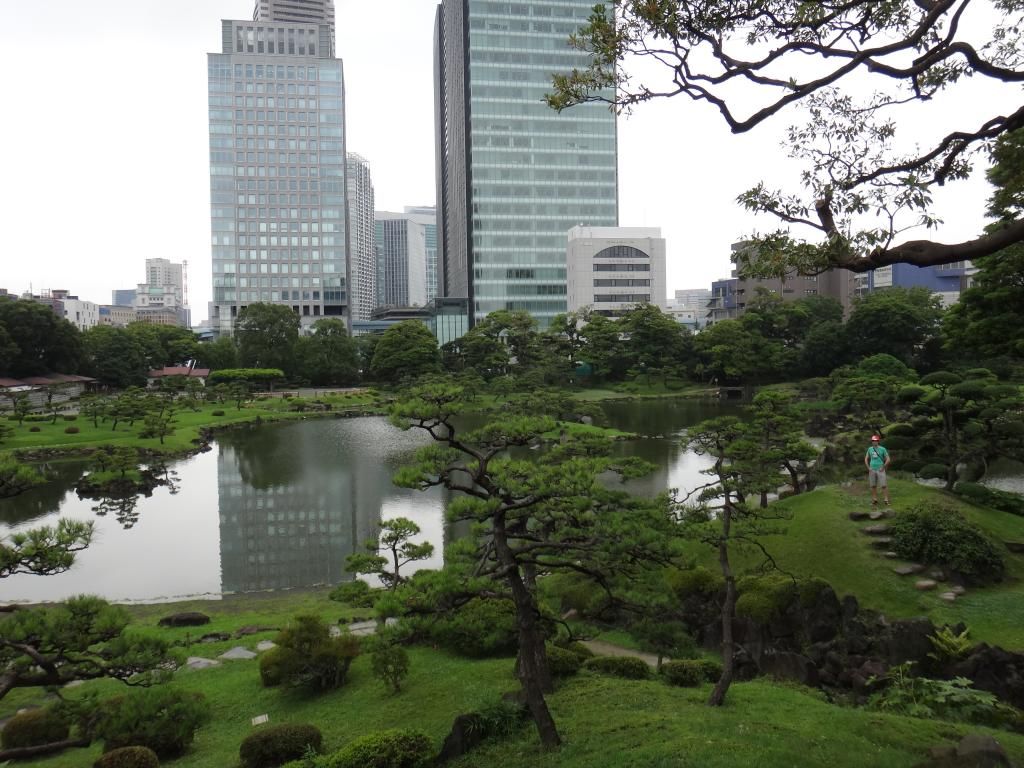 And this shot even has the Tokyo tower in it!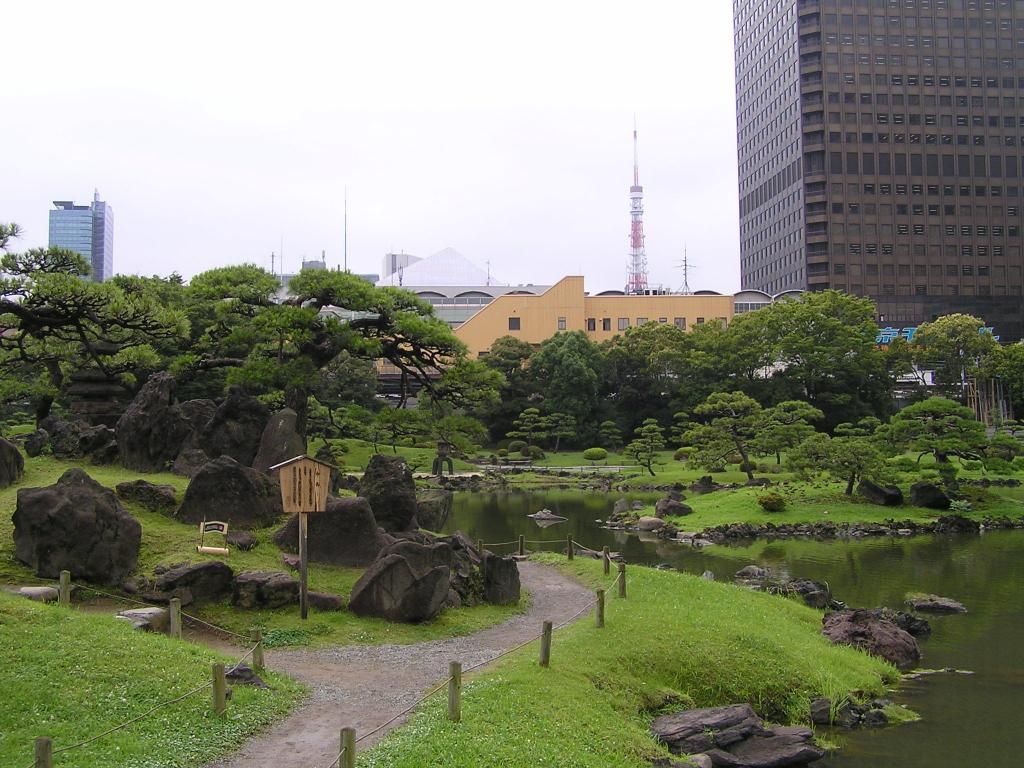 At this point we could have probably left Japan in contentment but we were just getting started!
The next day we took the train to Akihabara, the Otaku centre of the world.
We visited the Gundam café, where I had a coffee with a Haru on it and a curry in the shape of a Zaku head. On the menu, one of the Engrish ingredients of the Zaku curry was 'greenpeace' which I thought was amusing.
The café itself looked like a starship bridge, only with more alcohol, Gundam models and TV screens.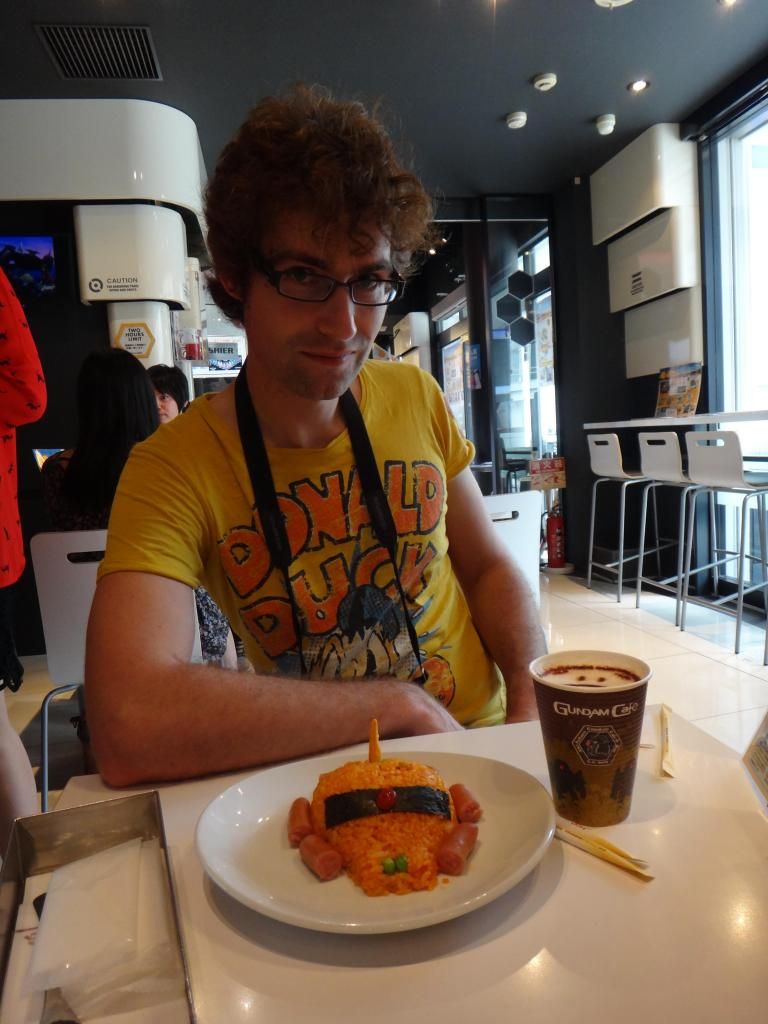 We bought so much from the various amazing stores here. We would worry how we were going to pack it all later. Each store was more awesome than the last! They were all at least five stories tall and just got cooler as they went up! I think it is obligatory that each building in Japan has a Gundam level in it.
A highlight was visiting the Kotobukiya store where I got a lot of Solotorobo stuff and Zoid model kits. Monster Hunter 4 had just been released in Japan so G got a whole heap of merch related to that.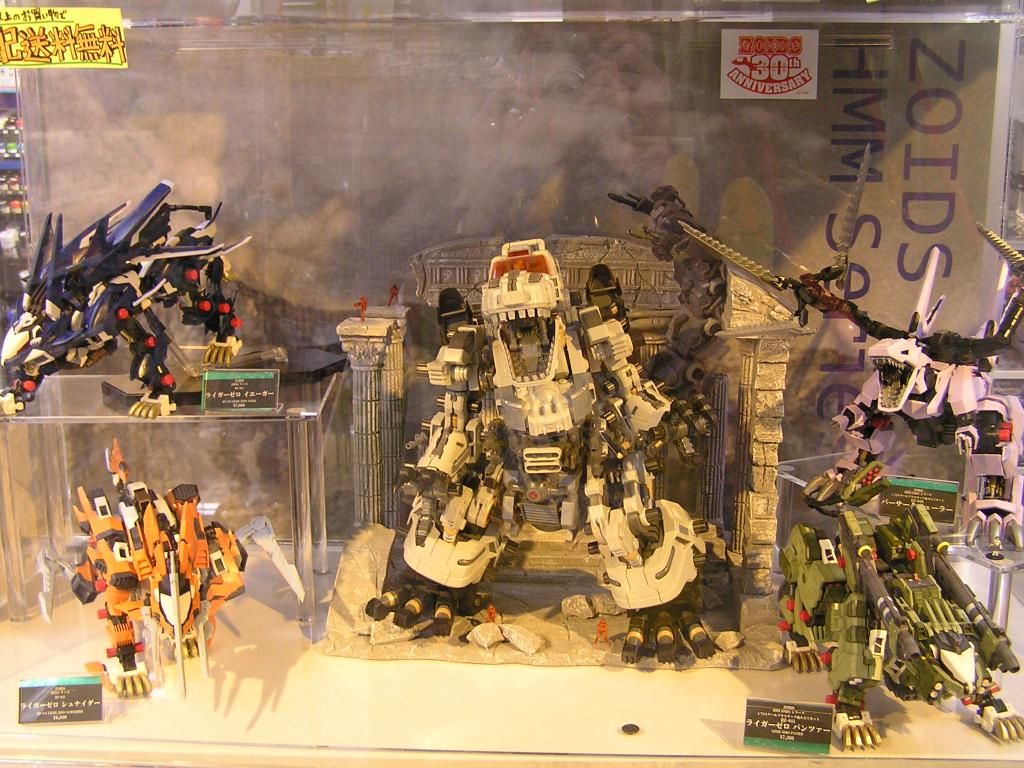 We had Japanese KFC which we found to actually be superior to our own.
The next day we took a long train to Omachi, where my sister lives. We saw Mt Fuji on the way which is good because we didn't end up walking up it on account of my broken toe.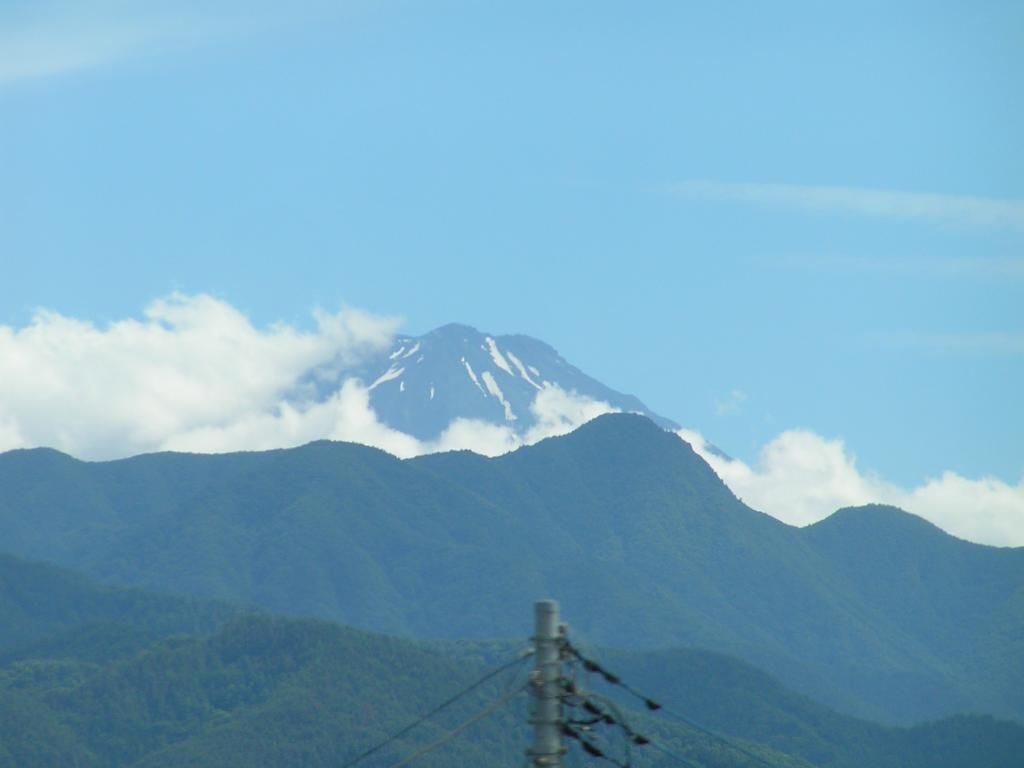 Seeing Britt again was amazing. In a way, it was just like old times and we forgot she'd been away for a year. We went right back to conversing like we always had.
She took us out to a Nepalese restaurant (we seemed determined to eat at every type of restaurant except Japanese, but that was not on purpose) This picture isn't of that particular restaurant but I thought it was too awesome to not have a picture taken of it.
After that we did Karaoke which was brilliant! We drank and sang awesome nostalgic songs of which we have many. G and I did a pretty bangin' Barbie Girl duet.
The next day we went swimming at a huge, mountain enveloped freshwater lake. This was especially great as we were sweltering in the 34 degree heat. We took the wrong train, but a very nice lady took us to the lake in the back tray of her tiny ute. (or pickup truck as I guess most people would call it) One thing I did not expect to do in Japan was ute surfing, but it was surreal and exhilarating.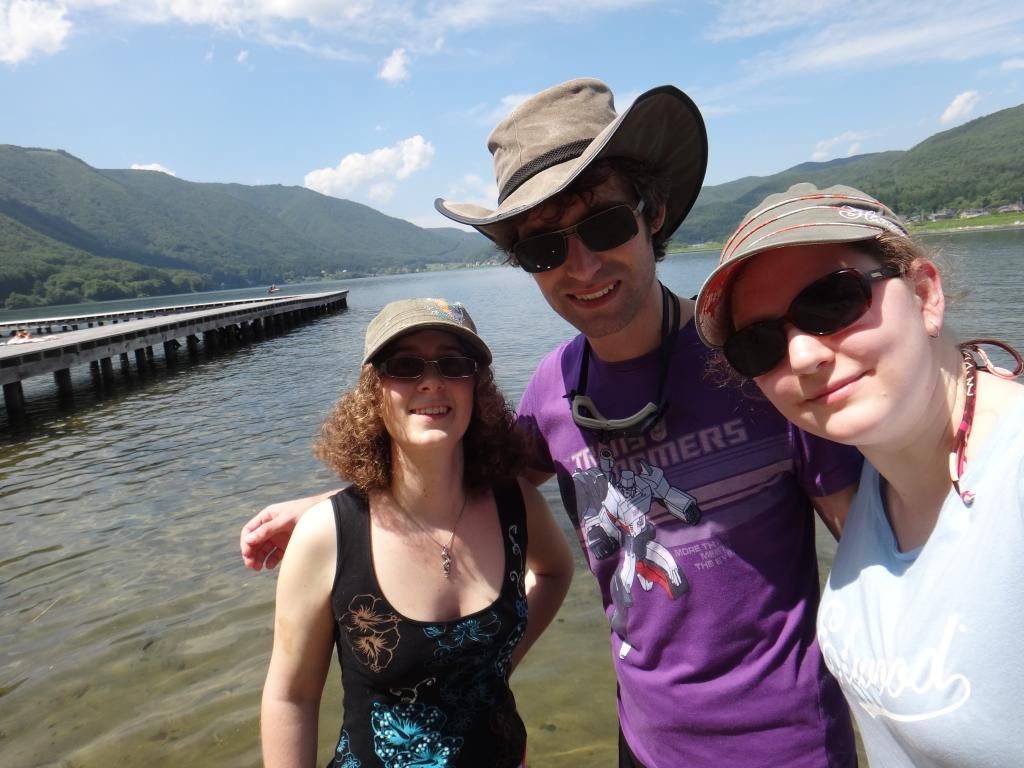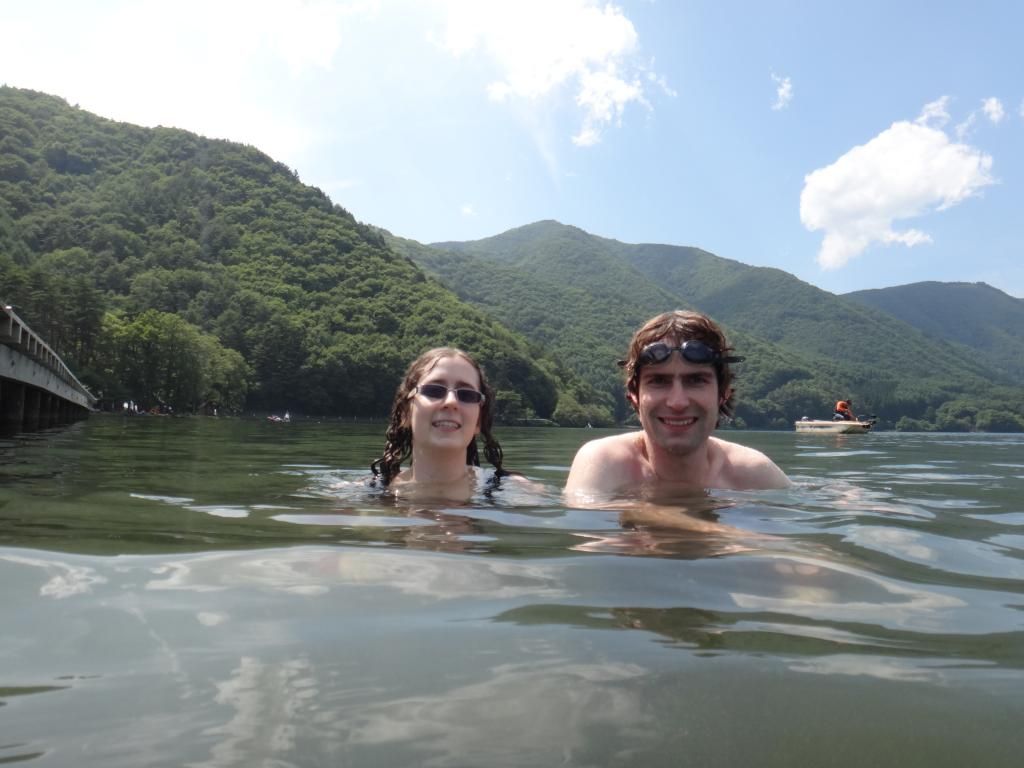 On one of the jetty's, some people were making huge bubbles. They bounced across the water in an unusual way. I used my ultimate Australian level swimming skills to go out and pop them all.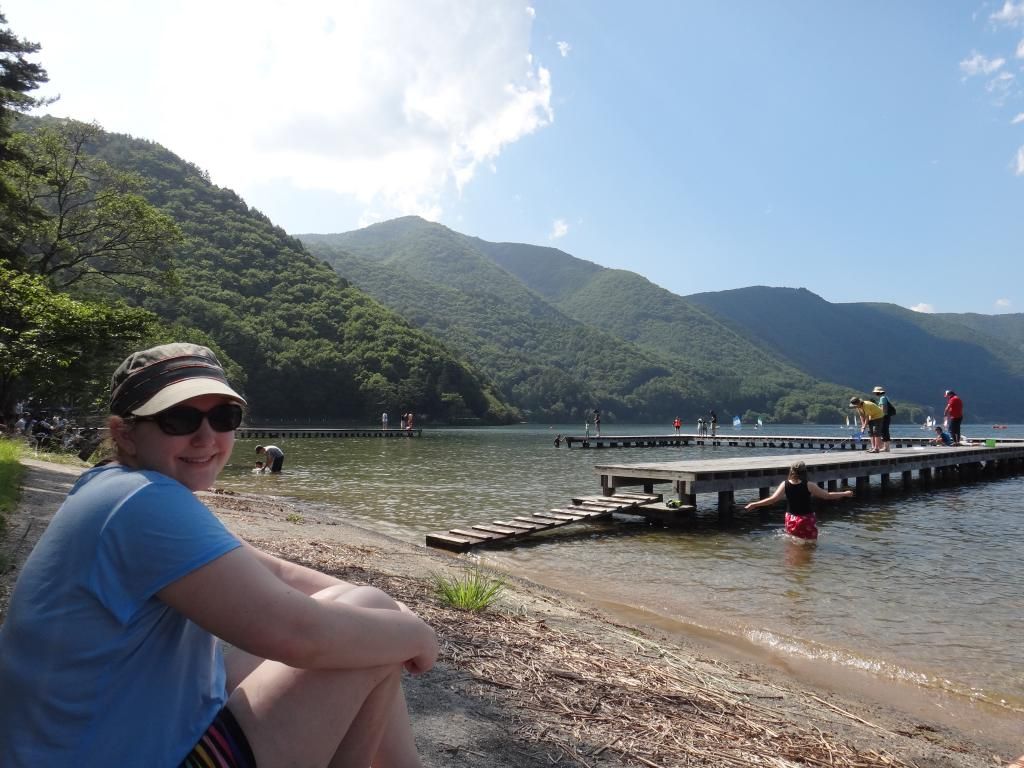 That night we met Britt's American teacher friend Kimberlin. We had cake and talked about Britt's evil alter ego that she had apparently decided to employ in Japan. I told Kimberlin it was all lies.
The following morning we took a train to Kyoto. At least that was the plan. It turned out the train line to Kyoto had been destroyed by tsunami's; something the ever helpful Google maps had failed to mention. Others had also apparently not been told, so the bus to Kyoto was full. We had to take several connecting trains and a bus through the mountains to get to our destination (which turned out to be pretty breathtaking in its own right.)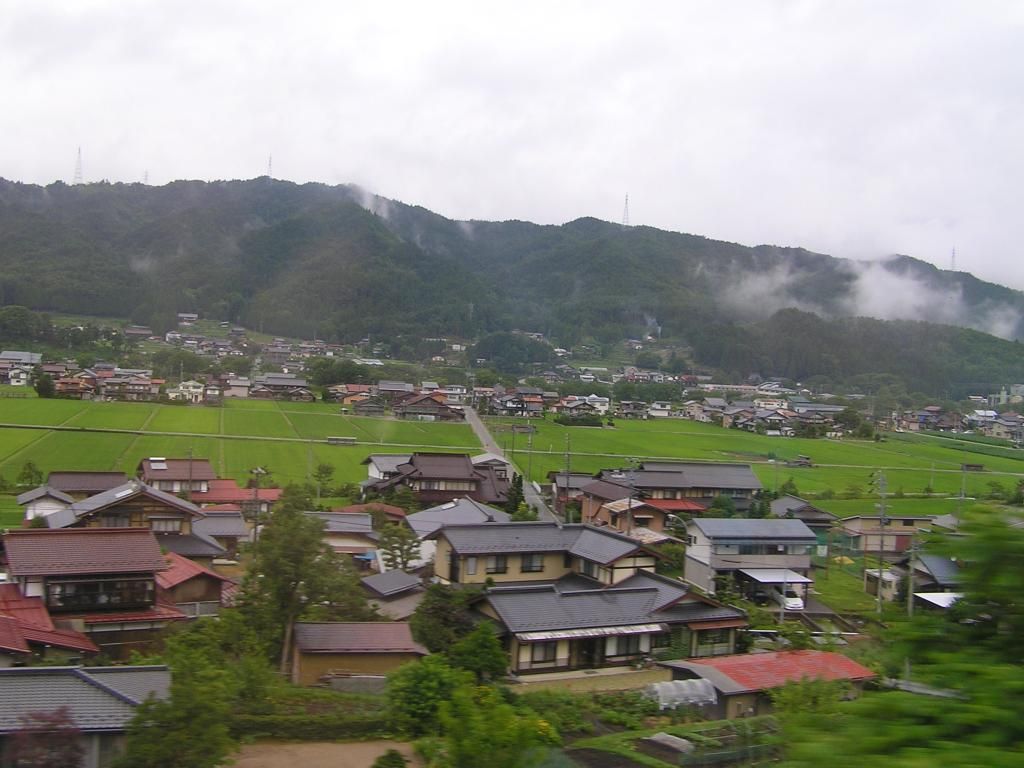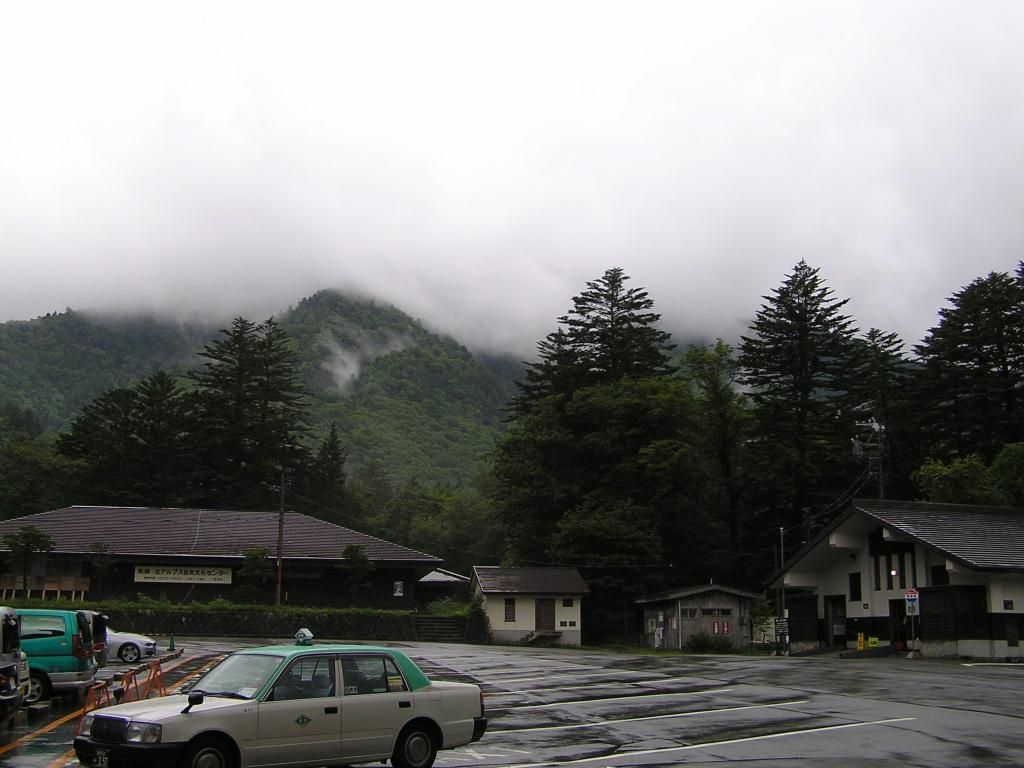 Once at Kyoto we collapsed in the room of our ridiculously fancy hotel and ordered room service. Never before had I been more fully aware of my bumbling, uncouth, neanderthalesque western nature than when our food was brought to us by an immaculately dressed, softly spoken Japanese man on a trolley made of silver and whiteness. The opulence was strong with us that night.
We also had a pretty good view of the Kyoto tower from our room.
After dinner Britt and I went to check out the local electronics store, which of course was a five storey monstrosity containing more games and anime merchandise than the whole of Melbourne put together.
Our first full day in Kyoto saw us take a five hour walking tour of the city, visiting temples, sites of religious and historical significance, and some of the local traditional stores that sold food, fans and pottery.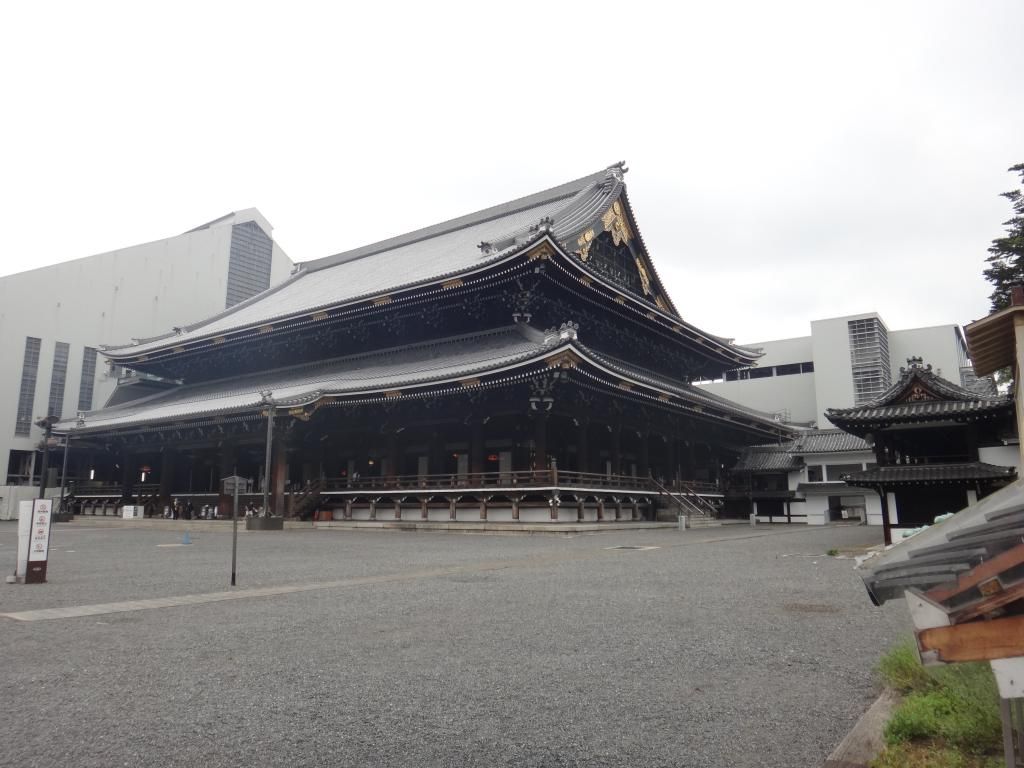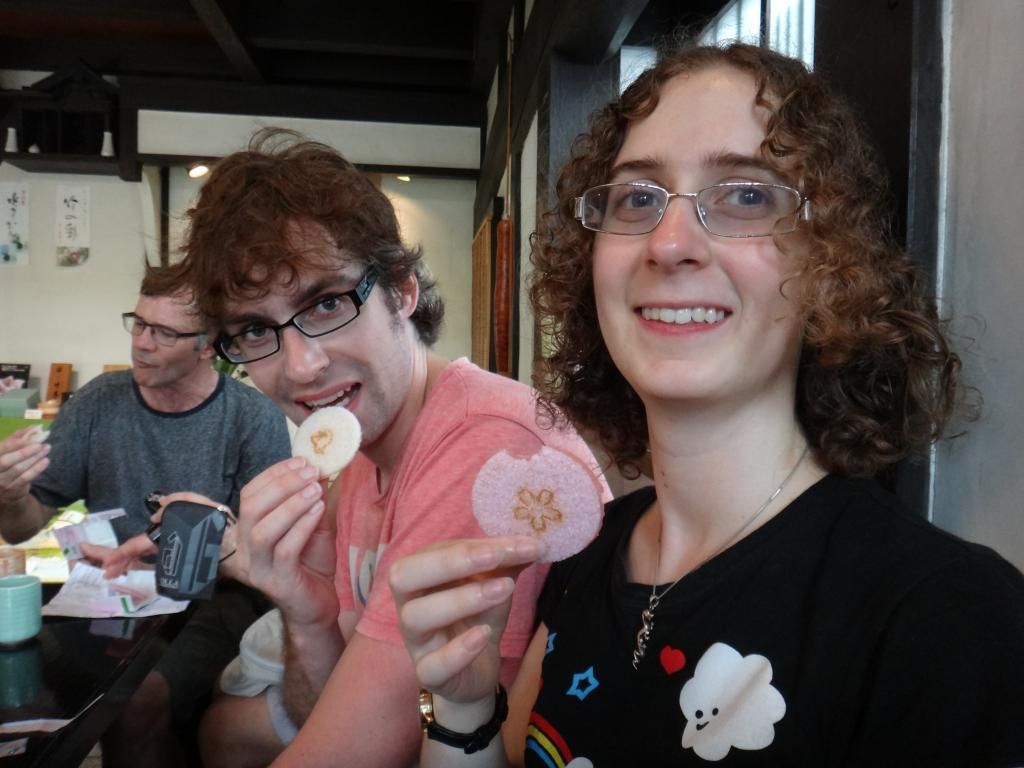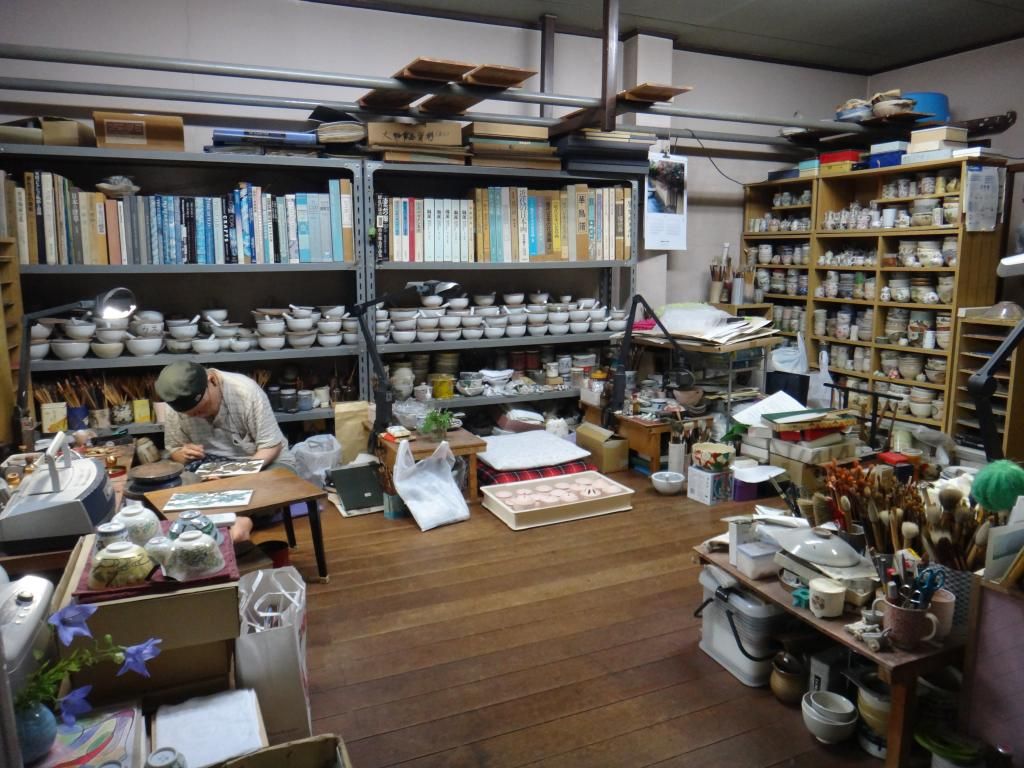 This is our tour guide outside a typical ye olde Kyoto building. They were mostly covered with figurines and symbols to ward off some ill fortune or other.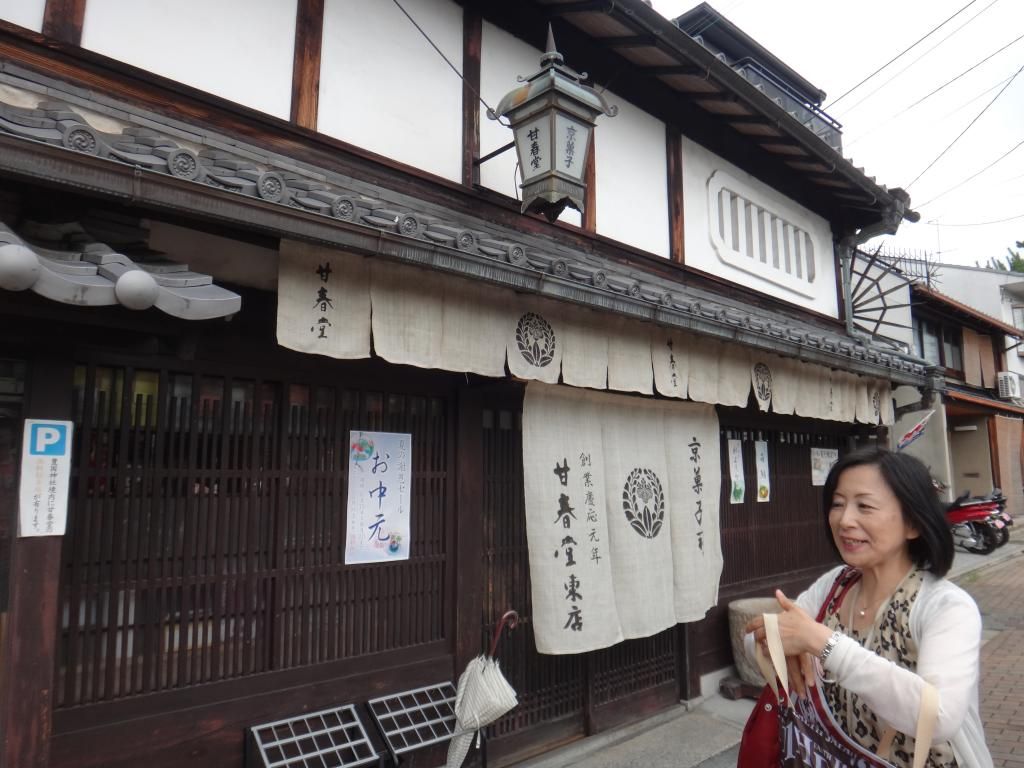 We also got to see the original Nintendo Company building.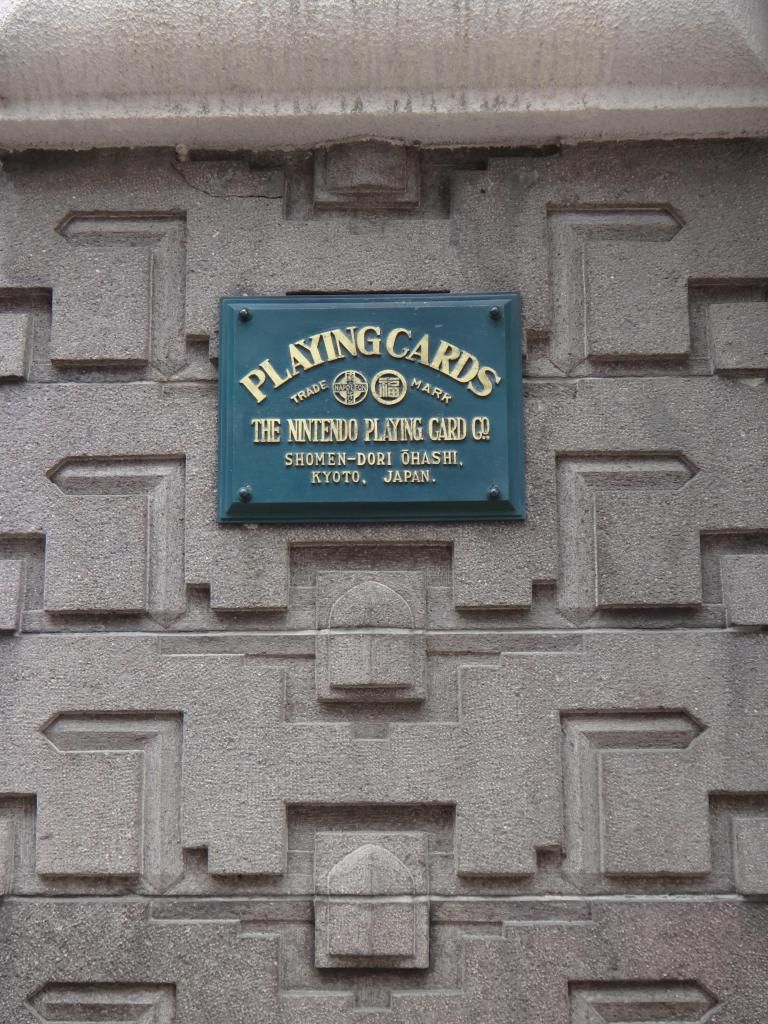 Our tour also took us past the headquarters of the Yakuza, which our guide pointed out to us discreetly. Later on, this clearly Yakuza gentlemen drove past and surprisingly didn't kill us.
After that I made a begrudging G and Britt walk up to a mountain temple that was as amazing as the view from it, and several other temples and giant goddess statues after that. After a good solid 12 hours of walking, we returned to our hotel for more room service and sleep.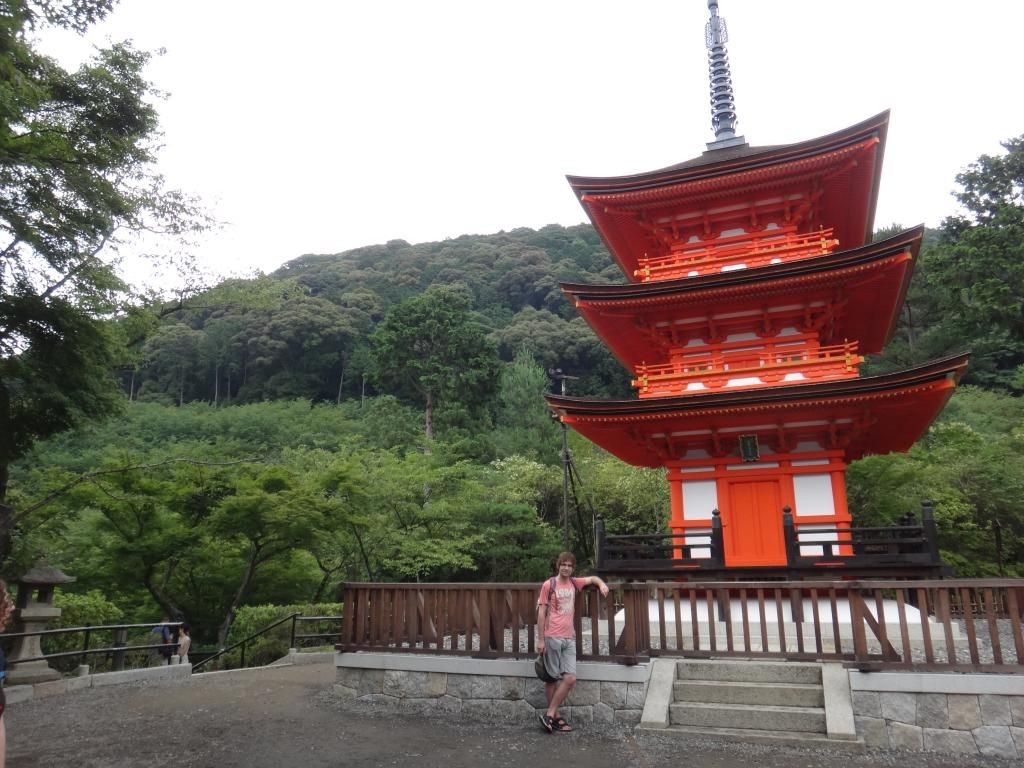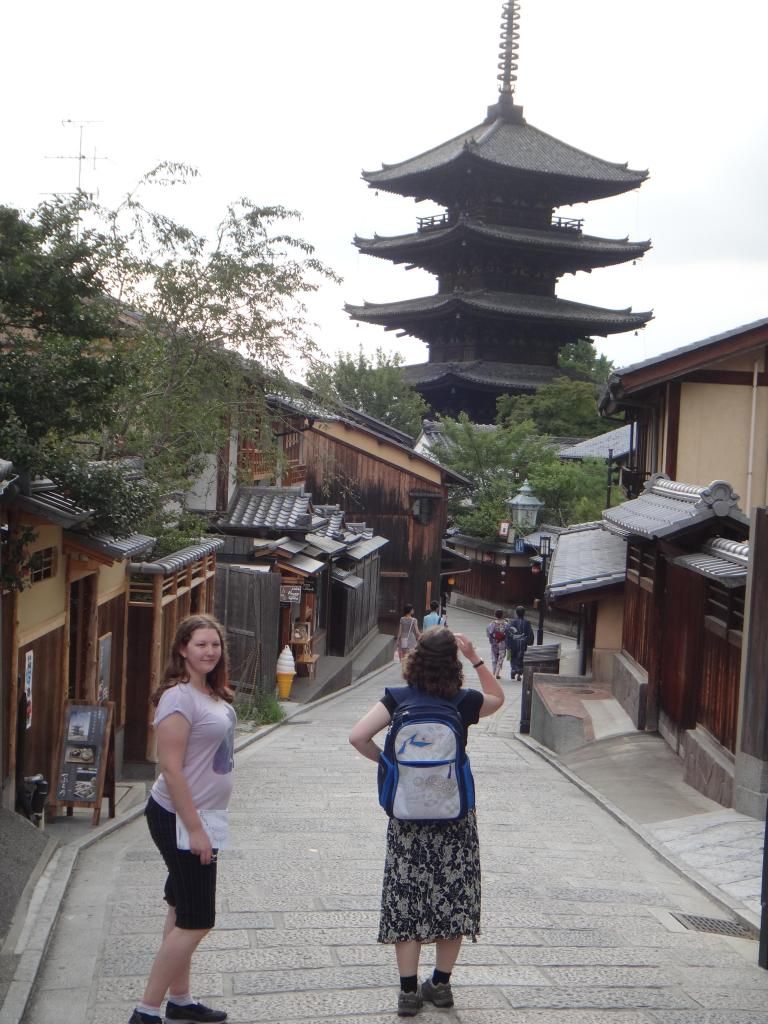 Oh yeah and Japanese signs are all super cute. Like, all of them.
On the way back I marvelled at this amazingly realistic statue of a crane that was on one of the temples. Upon closer inspection, it was an actual crane.
The next day we decided to go to one more of Kyoto's famous places, the Fushimi Inari Shrine. This is known for its thousands of enormous red Torii gates. Also its hundreds of fox statues, which of course made it the best place ever. The gates went right to the top of a mountain (well really, what self-respecting shrine wouldn't be on a mountain?) G stopped half way but Britt and I were determined to get to the top.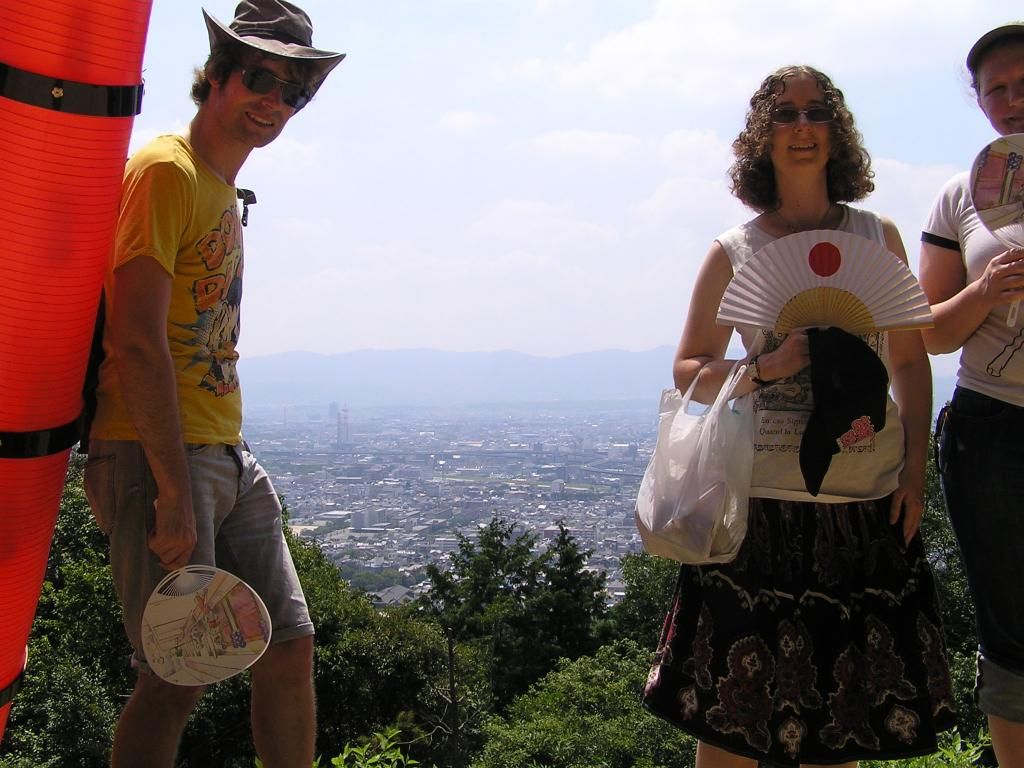 I bought lots of fox related souvenirs and took photos of nearly every fox shrine, but I will spare you that. Oh well, maybe just a couple.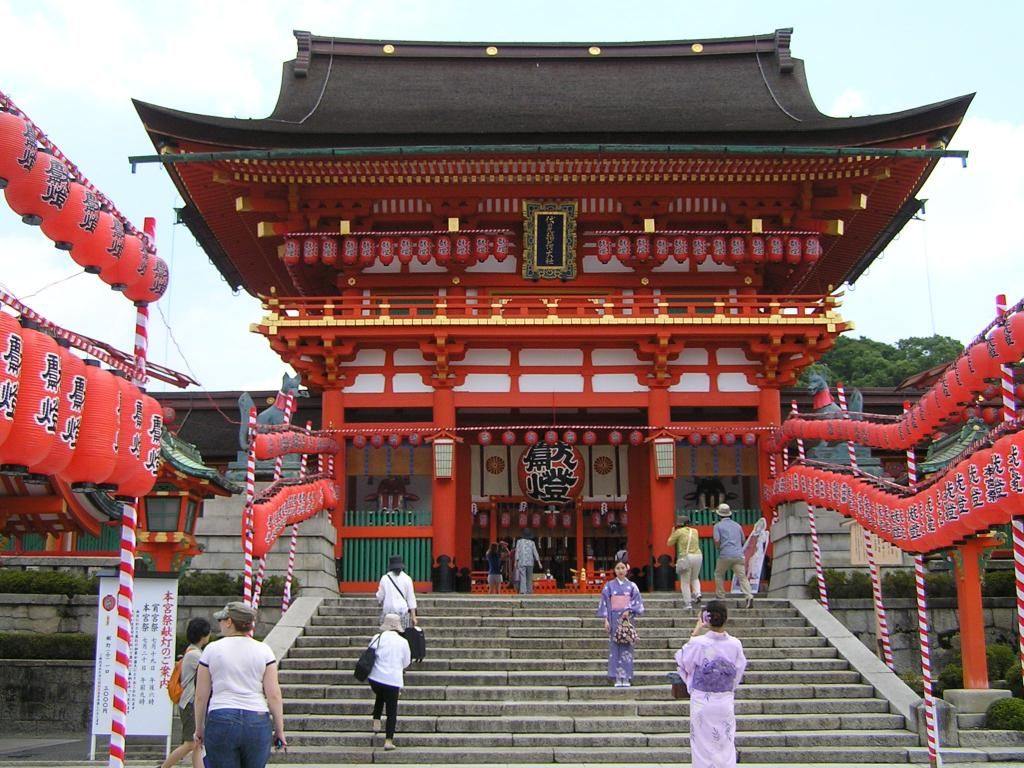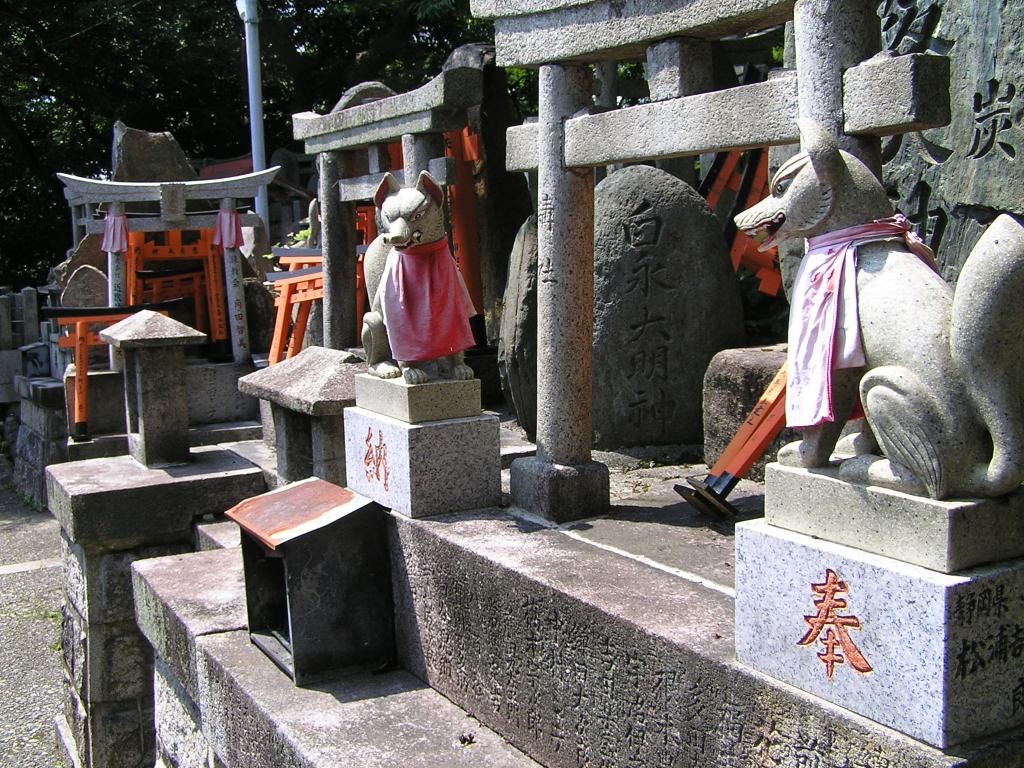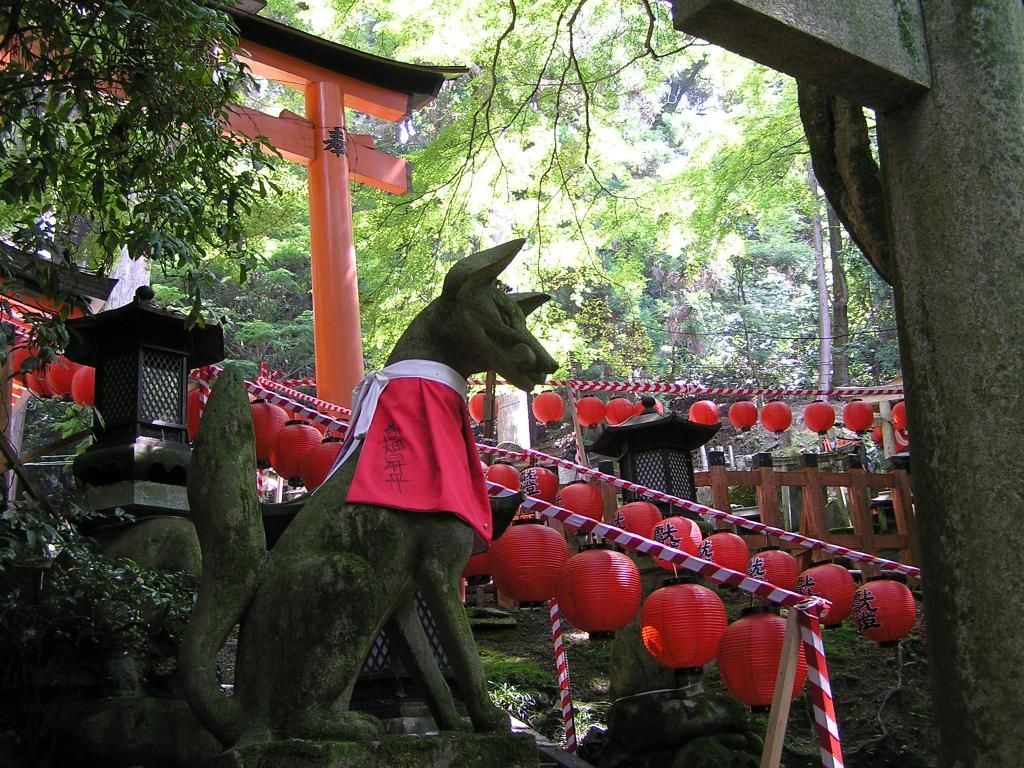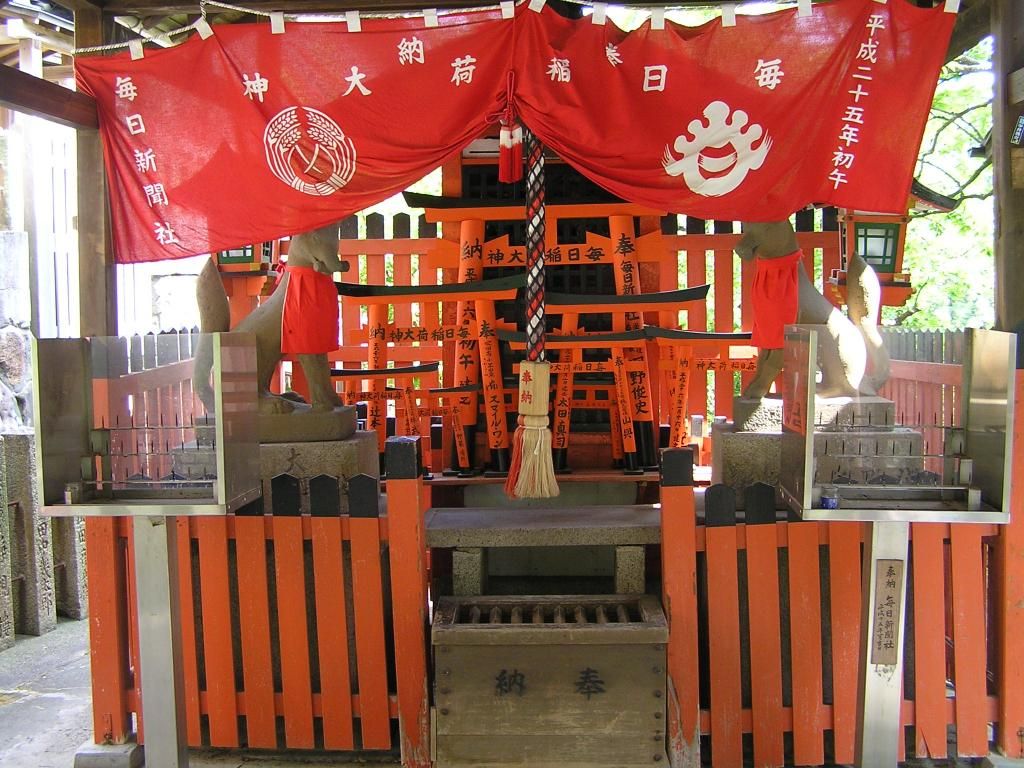 That ended up taking us nearly all day, so our bullet train to Tokyo was a pretty late one.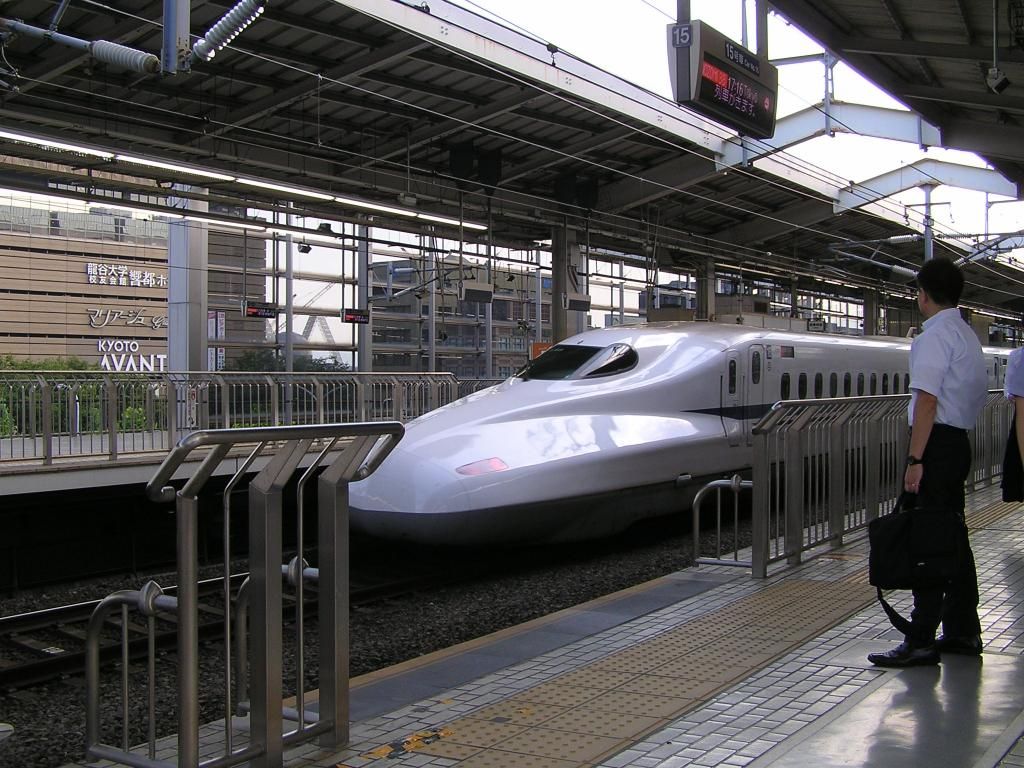 Once in Tokyo, the only thing that was still open was the Sky Tree. Except that it wasn't. We took a train to the enormous tower only to find that entry to it had closed ten minutes earlier. We didn't realise its closing hour wasn't the same as it admittance hour. We looked up at it dejectedly as it mocked us with its bigness, and then we went to our hotel.
The next day we went to the Pokemon centre again, as Britt hadn't been to it. Even though G and I had just been there a few days before, it had been restocked (something I realised must happen quite often in Japan) so we bought more stuff.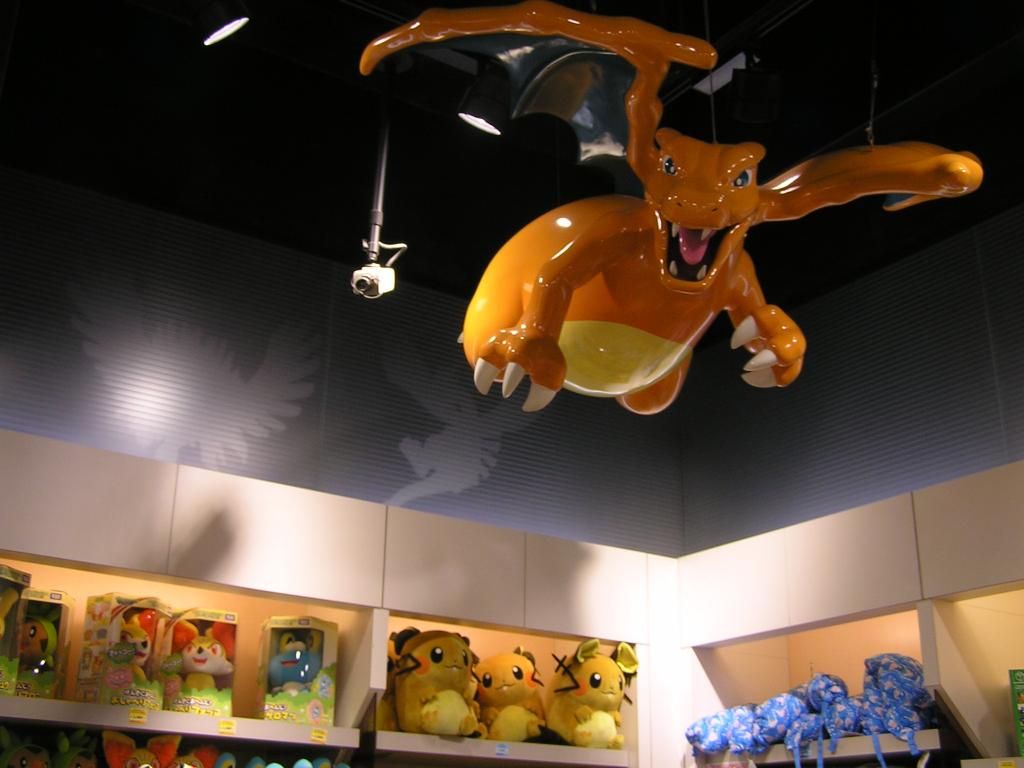 And THEN came the part of the trip that I couldn't leave Japan without doing; Visiting the life sized Gundam in Odaiba. After getting off the train, Odaiba had a very modern, commercial, almost theme-parky feel to it. I however was more concerned with the fact that we couldn't find any indication that the Gundam was still there. I was panicking. Had it been moved? Why were there no signs? Did we come all this way for nothing?!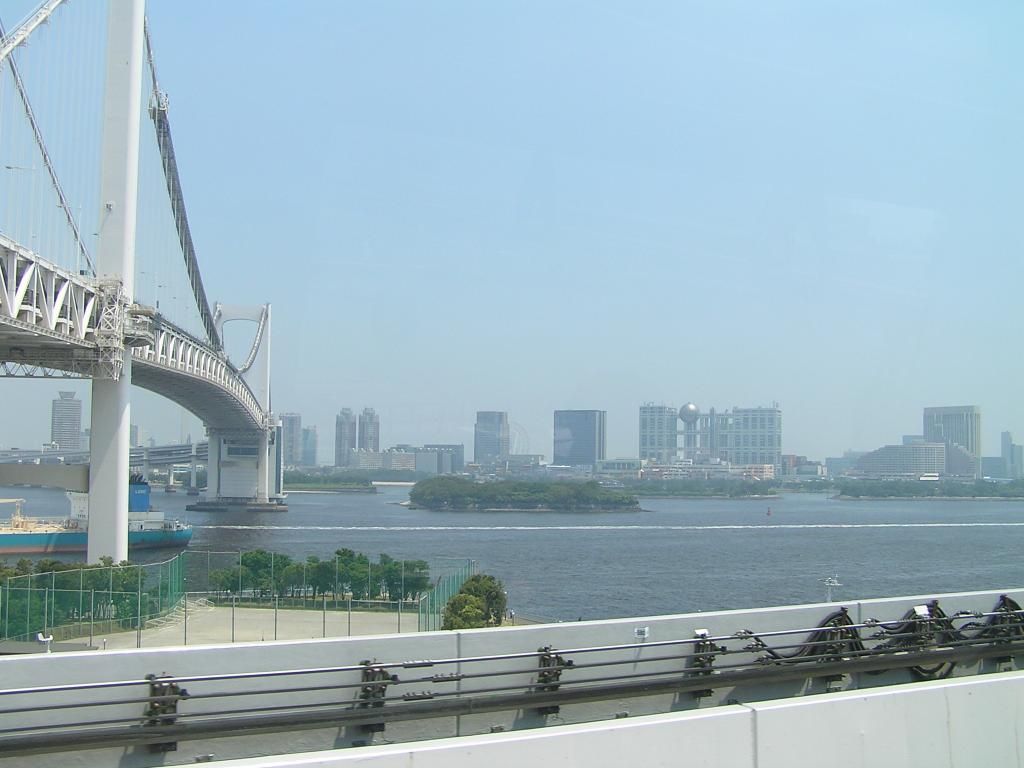 I was anxiously walking through a food court, praying to my fox keychain that I bought at the Fushimi Inari Shrine, when suddenly, out the window, there it was.
I could only see its three storey tall leg at first, but I soon rushed out to see its full glory. I was not disappointed.
I half expected it to be a Styrofoam or wooden piece of junk, but I couldn't have been more wrong. The thing looked real! Like it could actually start walking at any second! All the panels of metal were not unlike those on an aeroplane, complete with intricate joints and hydraulics, and warning labels all around. The size and majesty of it could not be conveyed through photographs. Standing near its truck sized foot, looking up at its hands you could stand in and its backpack that could surely fire into life without warning, it was breathtaking.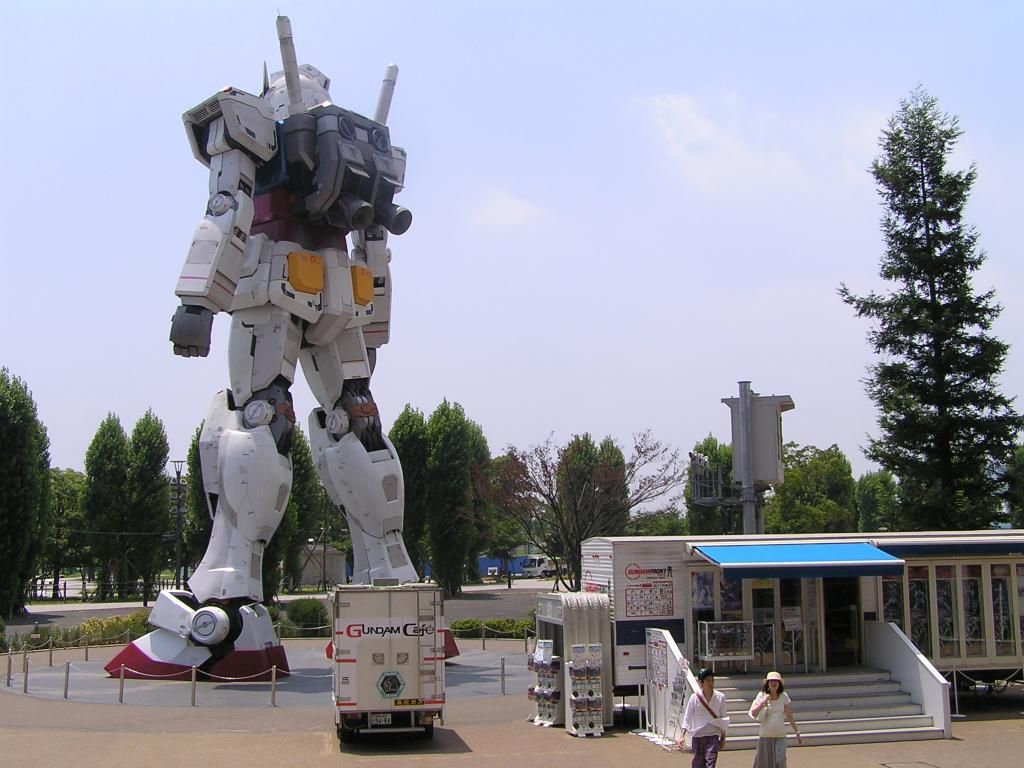 That's me standing down there on the left hand side.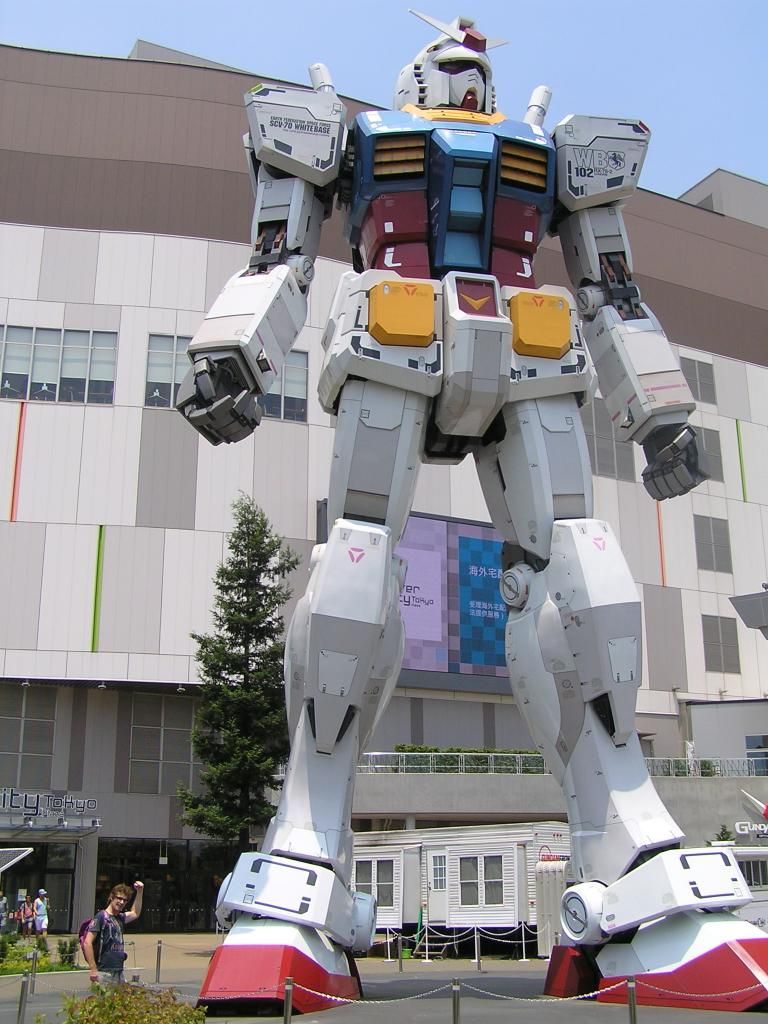 G didn't find it quite as breathtaking, so she got out of the blazing sun while Britt and I continued to marvel and check out the truck of Gundam merchandise nearby. A few minutes later, we got lucky enough to see it do it's little display thing where it shoots smoke out of all its thrusters, plays sound, lights up and moves its head around. So amazing, so worth it.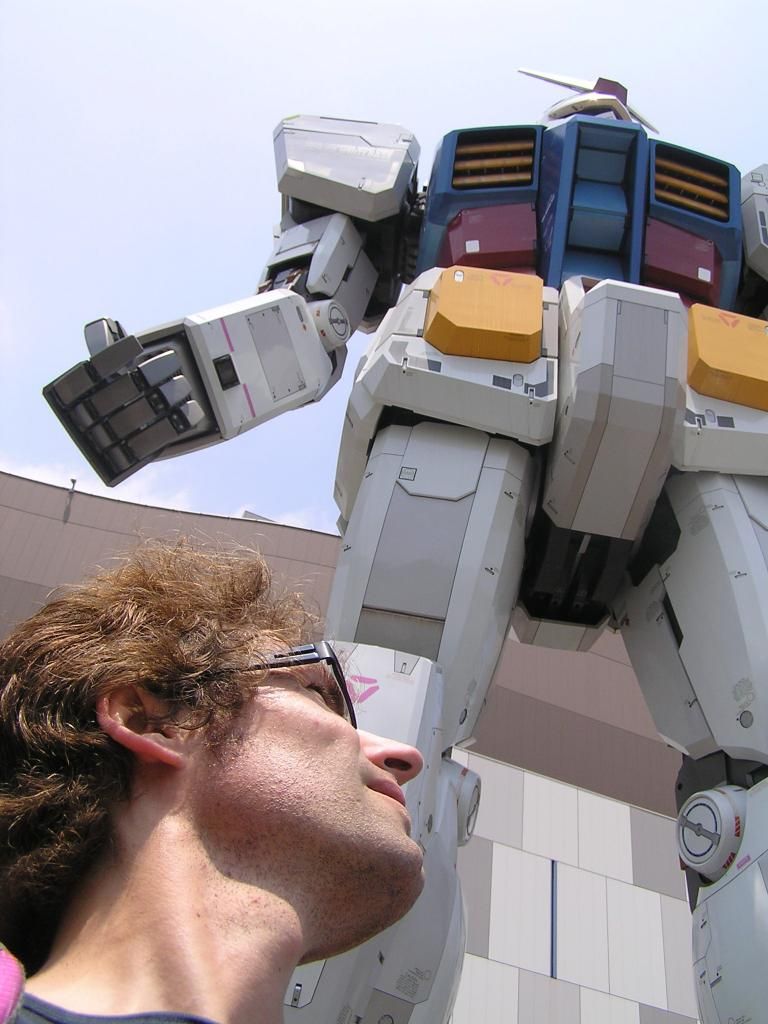 After I was dragged away from the Gundam, we went to Akihabara again for some more shopping. I bought a few more things, but at this point our suitcases were reaching critical mass and were at risk of imploding into black holes.
Later we said our solemn goodbyes to Britt and took a train to our hotel at Narita airport. We weren't that sad because we knew we would definitely be coming back to this amazing land.
The next morning we began our journey back home. Our ten hour flight got into Melbourne at 1:30AM and we took a taxi to

's house to sleep and then catch up with him and

. It was a brief but awesome visit. It's always great to see Tom. Although he seems to be phasing out of existence in this picture. Wait, Tom who?
That evening, we took a train (that was full of much more rudely behaved people than we had become accustomed to) and flew back to Hobart. Once there, we unpacked all our stuff and set it up on the table. If you are wondering how we could have fit all that stuff into two suitcases? I don't know either. I imagine it involves some sort of quantum entanglement, but who knows. I will not need to buy any model kits for a long time to come.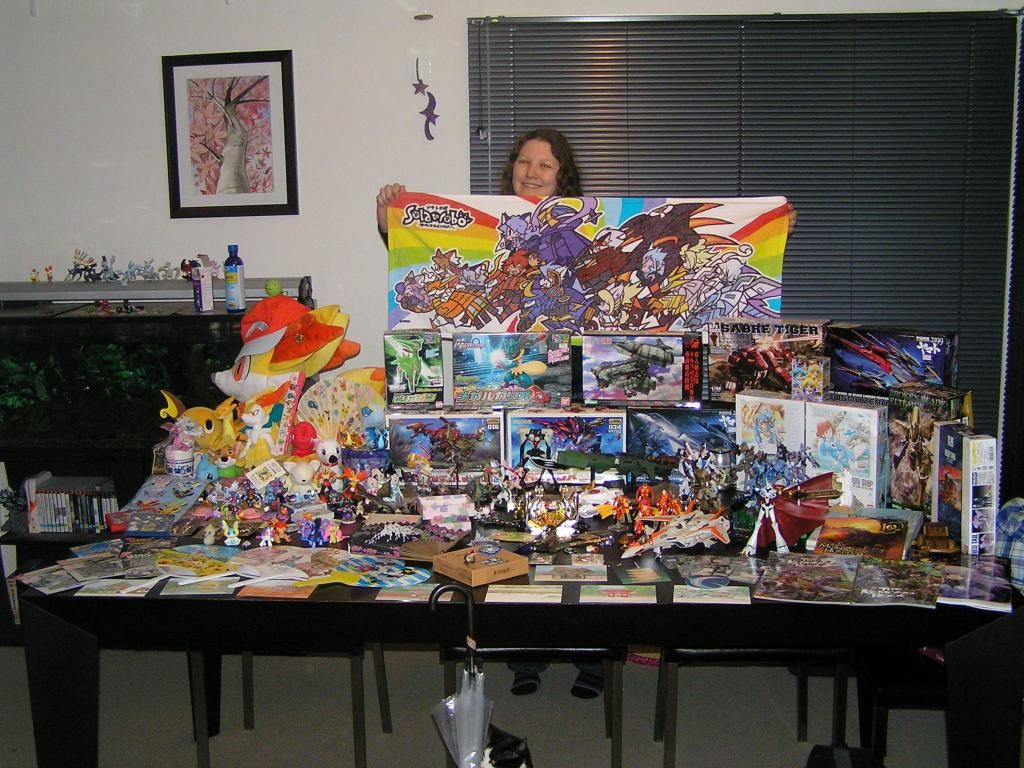 One thing in the picture (I hope) is the disposable umbrella I bought on the first day for about two dollars. I carried that thing through so many train stations, hotels and airports, I became hell bent on getting it back to Australia. Somehow it did end up surviving and shall now pass on into legend.
So overall, Japan is amazing. We had so much fun, we only wish we'd had another week of it, at least. We were constantly on the go, but I get the feeling we only glimpsed a fraction of what we could have done. So, wallet willing, we shall one day return to the land of the rising sun! And if you are thinking of going, I can tell you now that you will not regret it if you do!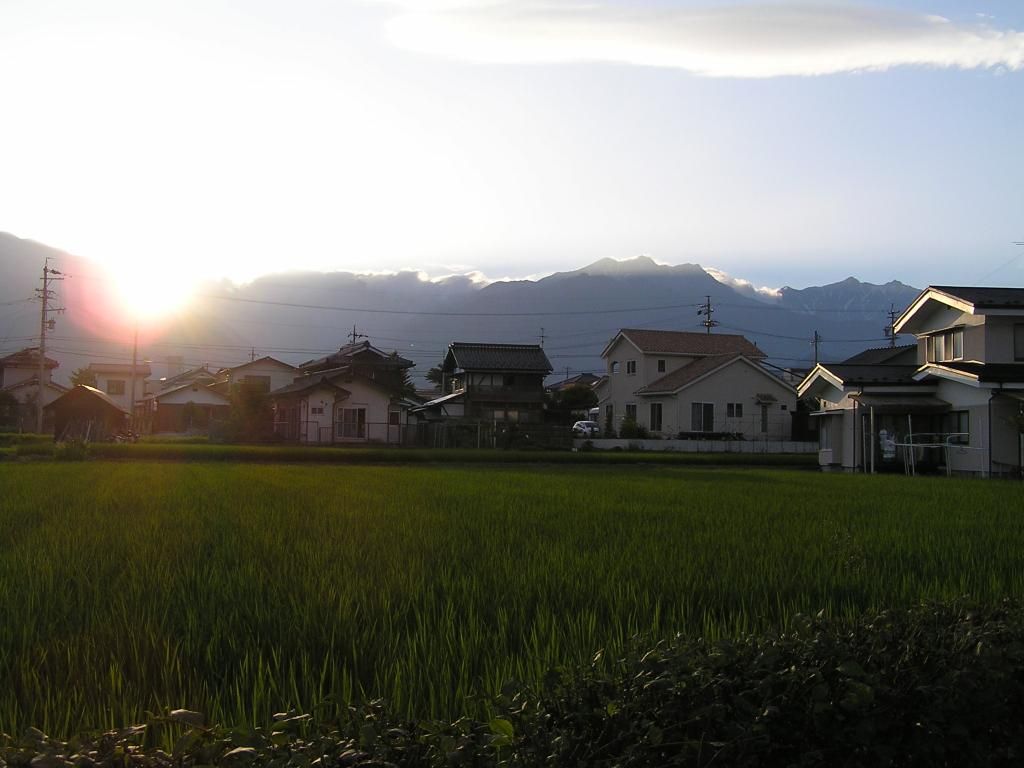 That's about it. I have a lot of models to put together and paint but I will try to get some comics done soon. School is also starting up again today, which is lame beyond all reason. Oh well, gotta earn that cash and all that.
See you on the flip shore!
Kitfox